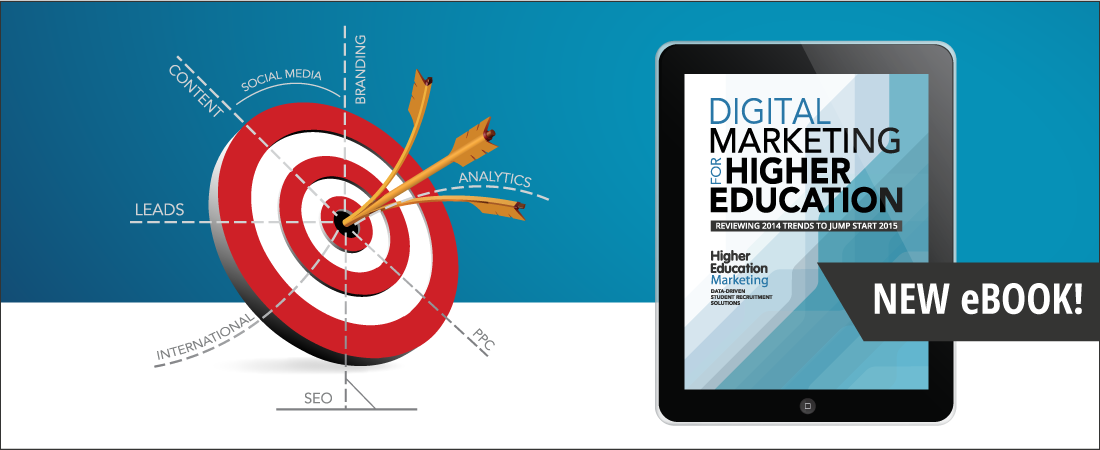 Reviewing 2014 Trends to Jumpstart 2015!
We've put together a comprehensive collection of examples, observations and analyses of 2014's most exciting digital marketing trends.
This eBook is an essential guide to last year's most talked about tools and techniques, as well as expert insight into what education marketers can expect in 2015.
Fill out the form to receive your free eBook, and gain instant access to HEM's highest ranked blogs of 2014, covering topics most relevant to higher ed digital marketing:
Analytics
SEO
PPC
Content Marketing
Education Lead Generation
Social Media
Branding