HEM Webinar Series:
This webinar was held on Thursday

December 2nd

@

1:00 pm ET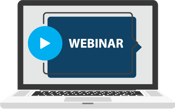 In today's competitive recruiting environment, schools need every advantage to nurture, qualify, convert and enroll leads. From automated workflows to manual follow-up and everything in between, the more comprehensive your school's lead nurturing strategy is, the more students you'll close.
CRM and marketing automation software make it easy to create, monitor, and optimize a successful lead nurturing strategy—so long as you're using it properly.
Our next webinar will show how to use this powerful technology to manage a methodical recruitment strategy and maximize enrollments.
You'll learn:
How to use forms to feed your CRM
Prioritizing and segmenting leads, prospects and contacts
Automation, assets, and tracking engagement
How to make daily tasks more efficient
When to leverage dynamic content
Reporting and Business Intelligence
This webinar will show you how to make your lead nurturing strategy more efficient and effective, ultimately raising the value of your recruitment efforts.
Registration for the event is now closed